Management and Strategies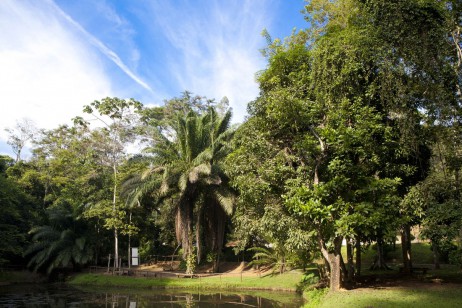 Our vision of sustainability congregates the search for profitability and for business expansion with equally ambitious eco-efficiency targets. Here, we understand and practise environmental management as one of the supporting pillars to our business.
The environmental guidelines are the result of our Integrated Management System which includes a number of initiatives, such as control of atmospheric emissions and noise levels, monitoring of water resources, treatment of effluents, implementation of environmental technologies, management of waste matters, gas emission control and energy saving. All these actions count on the backing from awareness actions intended for the internal public and community, in gear with the principles of sustainability of Aperam Group.
Since 2001, Timóteo's Unit has held a certification by NBR ISO 14001 Standard, which governs the Unit's set of standards and regulations on environmental management. In addition to documented procedures and managerial tools to identify the impacts of its activities on the environment, the Company has Environmental Management Programs (PGA) that aim at eliminating or softening said impacts.
The environment as part of every employee's responsibility.
All our actions are aligned to the Principle of Triple Bottom Line: economically viable, environmentally correct and socially righteous.