Education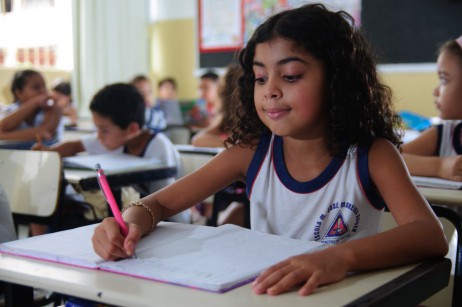 For Aperam Acesita Foundation, education is the basis of human development. Therefore, in addition to placing strong educational emphasis on its programs, the institution works directly with schools from Timóteo and Vale do Jequitinhonha through a far-reaching and innovative program.
Program for the Improvement of Teaching Quality: Actions from this program aim at contributing to the improvement of continuous education process within Aperam's sphere of influence, recognizing, providing opportunities and encouraging innovative educational practices and themes, in line with the guidelines of the competent government spheres (Federal, State and Municipal).
Developed in partnership with Timóteo's Council – by means of the Secretariat of Education – and Coronel Fabriciano's Regional Board of Education, the program meets the needs from local public schools and yet, it renders actions on projects from five towns of Vale do Jequitinhonha: Minas Novas, Capelinha, Itamarandiba, Veredinha and Turmalina.