Quatro minutos de vida útil e até 400 anos para se decompor na natureza. A equação, evidentemente desequilibrada e prejudicial ao meio ambiente, foi o ponto-chave para que uma verdadeira guerra aos canudos plásticos fosse iniciada em todo o mundo. Diante deste cenário, os modelos em aço inoxidável – com vida útil eterna, higiênicos e fáceis de transportar – aparecem como a melhor opção e ganham a cada dia mais visibilidade.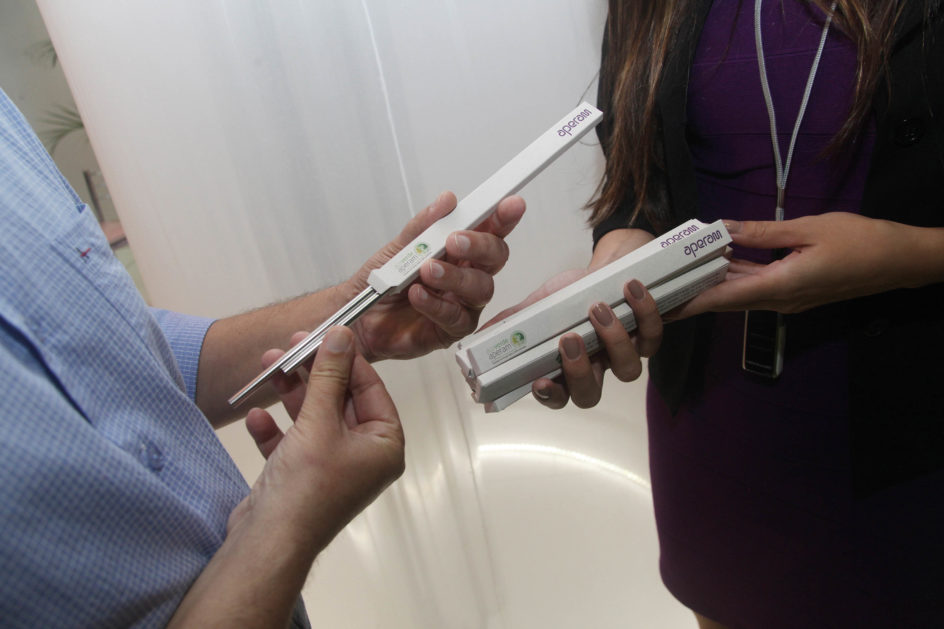 Segundo o relatório britânico Foresight Future of the Sea Report, 100 mil toneladas de canudos plásticos chegam aos oceanos anualmente. Se o consumo per capita for mantido, o número poderá triplicar até 2025. Além de liberarem produtos tóxicos no ambiente, os canudos de plástico interferem de forma direta na fauna marinha: aves e tartarugas os engolem e acabam se ferindo; os peixes, por sua vez, podem até mesmo se contaminar pelo material e afetar a população humana que os consome.
A situação vem estimulando a alteração de leis e regulamentos em todo o planeta. No Brasil, o Rio de Janeiro é pioneiro nessa frente e, desde o último mês de julho, está em vigor a Lei nº 1691/2015, que obriga estabelecimentos alimentícios – restaurantes, bares, lanchonetes e até barracas de praia e vendedores ambulantes – a eliminarem os canudos plásticos da sua rotina. As multas em caso de descumprimento podem chegar a R$6 mil para os reincidentes.
A boa prática inspira outras cidades brasileiras, nas quais tramitam legislações semelhantes – são os casos de São Paulo, Porto Alegre e Campos do Jordão, por exemplo.
Fora do Brasil, os projetos visando à preservação ambiental são ainda mais ousados. Na França, foi aprovada em 2016 uma Lei que determina o prazo de quatro anos para que pratos, copos, talheres e canudos plásticos sejam completamente banidos do país. Os estabelecimentos comerciais devem se adaptar até 2020. Já no Reino Unido, redes famosas de fast food tomaram a frente e anunciaram que, em breve, eliminarão o uso dos canudos plásticos de modo definitivo.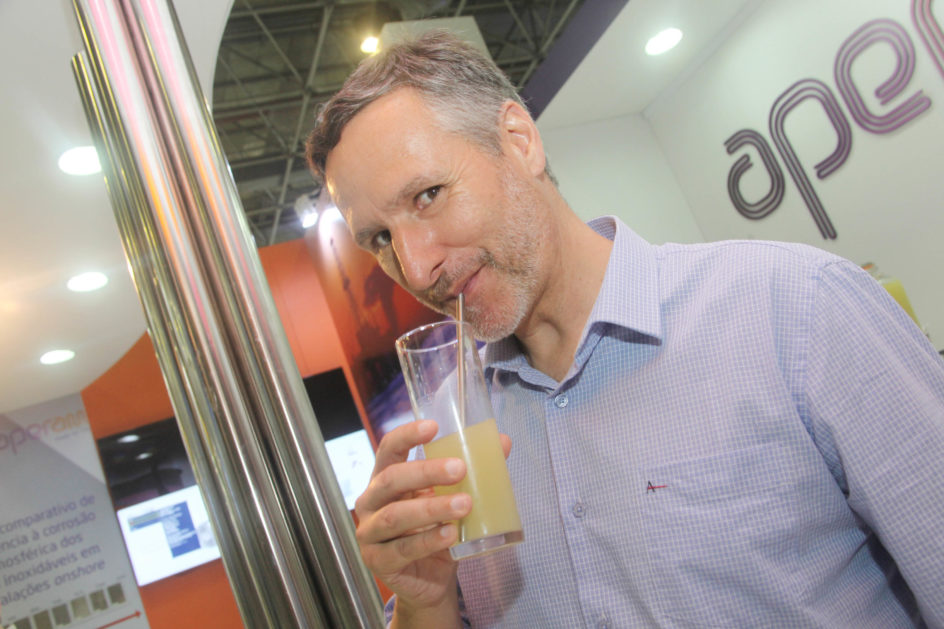 Em expansão
Os canudos em aço inoxidável já estão disponíveis para aquisição no Brasil. Alan Douglas Robottu, gerente administrativo de uma empresa que há cerca de dois anos fabrica os canudos em inox no interior de São Paulo, garante que o momento é de crescimento da procura pelo produto. "Até pouco tempo atrás, fabricávamos pequenas quantidades. Hoje, os canudos em inox caíram no gosto das pessoas e a demanda se multiplicou", comemora.
Segundo ele, os canudos podem assumir os mais diversos formatos e tamanhos. Há, por exemplo, o modelo tradicional, reto e mais fino; uma opção com leve curvatura na ponta; e até aqueles com maior diâmetro, ideais para o consumo de milk shakes e vitaminas.
A facilidade de limpeza é outro diferencial. Há quem utilize escovinhas específicas para limpar o interior do canudo, geralmente encontradas em redes de farmácias. Deixá-los por cinco minutos de molho no vinagre, após o uso, é outra forma de assegurar a esterilização.
"O canudo em aço inoxidável não sofre desgaste e corrosão. É um produto para durar a vida toda!", ressalta Douglas.